2018 Kia Optima vs Honda Accord
Specs at a Glance
2018 Kia Optima
Basic Warranty
5yr. / 60,000 mi.
---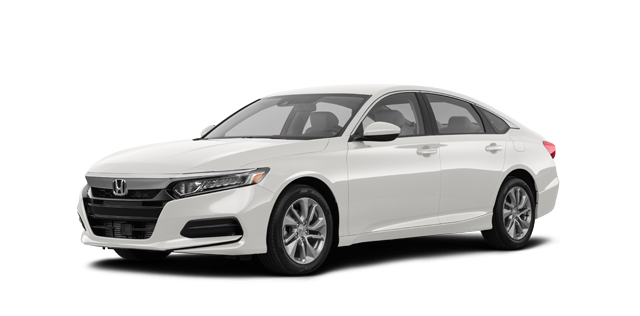 2018 Honda Accord
Basic Warranty
3yr. / 36,000 mi.
2018 Kia Optima vs 2018 Honda Accord
Proudly Serving Gainesville, GA
Price
Where the Optima shines the most versus the Accord is simply in its price. With a starting MSRP of about $22,600, there is a noticeably obvious discount versus the Honda Accord's starting MSRP of $23,570. For those looking to save money when possible, and not spend money where it need not be spent, look no further. Kia has always had an amazing reputation for providing wonderful value with its lower-than-average prices.
Features
One of the most unique features of the most expensive trim level, the LX, that the Kia has, is that it has a 7-speed Dual Clutch transmission, which none of the 2018 Honda Accord trims have. Dual clutch transmissions such as the one found in the Kia Optima are almost always found only in high-performance sports cars and sports sedans and coupes due to their ability to shift gears in a very rapid fashion by pre-selecting the next gear before the driver activates an upshift or a downshift.
Appearance
The 2018 Kia Optima has been a serious contender in the midsize sedan arena for a number of years, competing especially against other models such as the Honda Accord. Don't be surprised by the beautifully designed, European sports coupe-like styling of the Optima's rear end in this current generation, as Kia is clearly stepping up their aesthetics game. Just from one look at it, it is overwhelmingly apparent that the brilliant engineers at Kia have gotten quite creative with its body design, and have paid attention to what customers really like. The 2018 Honda Accord, which has been a very well-known model for decades, also makes an introduction this year with no major differences in styling from last year's model. Those that prefer a more sophisticated and tasteful appearance might very well prefer what Kia has to offer with the Optima this year.
Stop by Carriage Kia soon to check out the new and exciting 2018 Kia Optima so you can see for yourself how great a dual clutch transmission truly is during a test drive vs the 2018 Honda Accord's 10-speed automatic in their highest trim level. You will surely be impressed by its performance and more exhilarating ride!
---